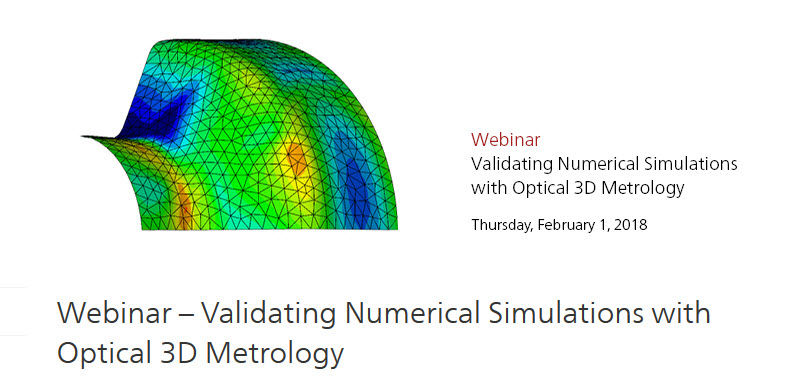 Finite Element Analysis is an integral tool in today's new product development process to shorten the time to market and reduce the number of physical prototypes. Thus it is crucial that the Finite Element Analysis provides reliable and accurate results to ensure the best performance of products over the entire life cycle.
Optical 3D metrology enhances the capabilities for validating results from numerical simulations with experimental data by providing accurate 3D data of shape, displacements and strain.
On February 1, 2018, at 9:00 a.m. CET, 1:00 p.m. CET and 5:00 p.m. CET, GOM invites you to the webinar "Validating Numerical Simulations with Optical 3D Metrology" held in German and English including the following topics:
Introduction to optical metrology in use for validation of numerical simulations
Comparison of an ANSYS simulation to ARAMIS measurements of a glass fiber reinforced component under mechanical load
Live demonstration of the complete workflow for comparing FEA results to measuring data in the ARAMIS Professional software
Export of appropriate data sets from ABAQUS, ANSYS and LS-Dyna for the validation process
The webinar will take approximately 30 minutes and will be held in English and German.
Register for the webinar in English:
Register for the webinar in German: