Compact and lightweight
IRB 120's compact design enables it to be mounted virtually anywhere at any angle without any restriction – for example inside a cell, on top of a machine or close to other robots.
IRB 120 is also the most portable and easy to integrate on the market with its 25 kg weight. The smooth surfaces are easy to clean and the cables for air and customer signals are internally routed, all the way from the foot to the wrist, ensuring that integration is effortless.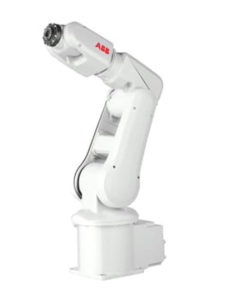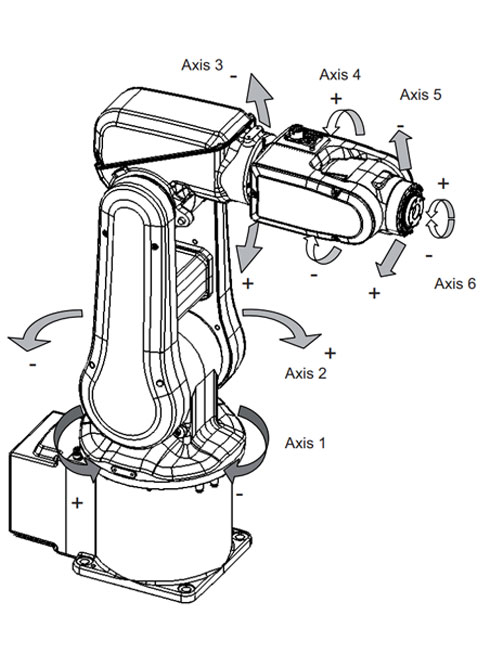 Optimized working range
IRB 120 has a horizontal reach of 580 mm, the best in class stroke, the ability to reach 112 mm below its base and a very compact turning radius.
IRC5 Compact controller – optimized for small robots
ABB's new IRC5 Compact controller presents the capabilities of the IRC5 controller in a compact format. It brings accuracy and motion control to applications which have been exclusive to large installations and enables easy commissioning through one phase power input, external connectors for all signals and a builtin expandable 16 in, 16 out, I/O system.
RobotStudio for offline programming enables manufacturers to simulate a production cell to find the optimal position for the robot, and provide offline programming to prevent costly downtime and delays to production.
Reduced footprint
The combination of the new lightweight architecture of the IRB 120 with the new IRC5 Compact controller introduces a significantly reduced footprint.