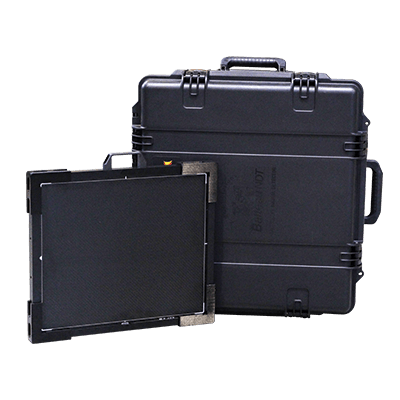 Within the flat panel section, you will be able to find a non-exhaustive list of available detectors for digital radiogtaphy.
Flat panels are a combination of electronics and silicon, providing direct conversion support to display radiographic images instead of using the traditional film technique. This helps to reduce the exposure time but also gives an extended range of thicknesses using the same energy range.
If you don't find the right specification within our catalogue, do not hesitate to contact us as we can surely find the right equipment for your requirements.
QUALIFICATION TOOL FOR DIGITAL DETECTORS (PHANTOM)
What is a Phantom?
The Phantom is a tool designed and manufactured by Balteau NDT to answer to the toughest requirements in digital radiography. A bunch of tests based on industry standards will be defined and implemented to qualify and maintain qualified a digital imaging acquisition equipment such as a flat panel. Depending on the industry and on required standards, the equipment of the Phantom will be adapted to ensure the tests are a perfect match with the industry needs.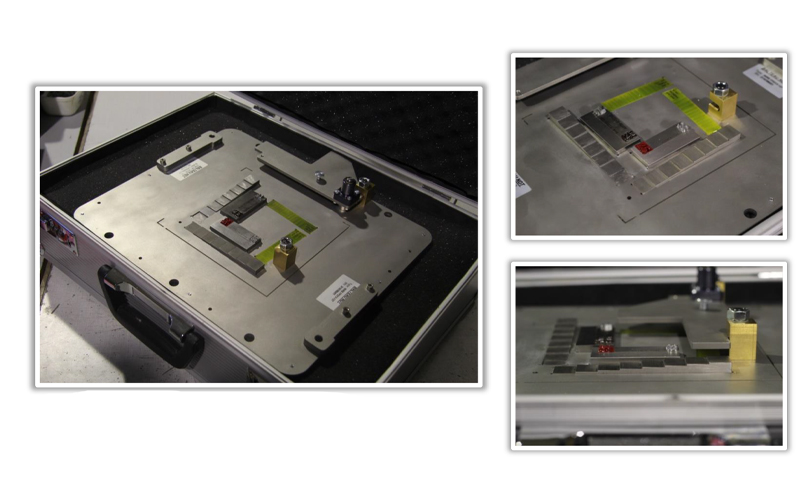 A few examples of standard DR Detectors available: