Class-leading performance for high-quality manufacturing
Aimed at increasing manufacturing productivity, IRB 1100 provides up to 35% faster cycle times and best-in-class repeatability for high quality manufacturing.
IRB 1100 consistently outperforms similar robots in terms of payload and position repeatability (RP) even when under space constraints. Indeed, IRB 1100 offers the highest payload for a robot of its class.
Compact and small footprint design ensures flexible installation
Compared to the previous generation, the IRB 1100 robot design was optimized with a 10% smaller footprint and over 20% weight reduction for spaceefficient installation in diverse environments, such as electronics manufacturing factories.
The small footprint allows multiple robots to be deployed simultaneously in order to collaboratively perform automation operations, enabling more flexible handling for heavy-load operations with complex tools/end effectors.
Powered by ABB's new OmniCoreTM controller, IRB 1100 is equipped with advanced motion control capabilities, making it ideal for supporting rapid assembly, pick-and-place, and material handling applications.
Rugged yet compact IP67 rated
The IRB 1100 has IP40 as standard protection and IP67 as option. The entire robot is designed to be IP67 compliant according to IEC 60529 – from base to wrist,
which means that the electrical compartments are sealed against water and solid contaminants.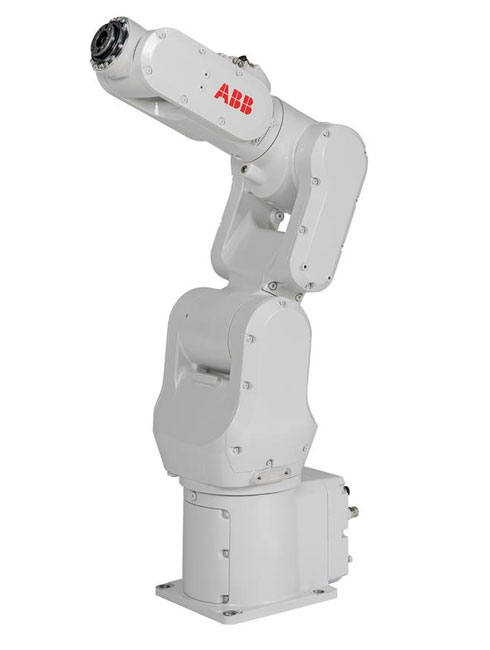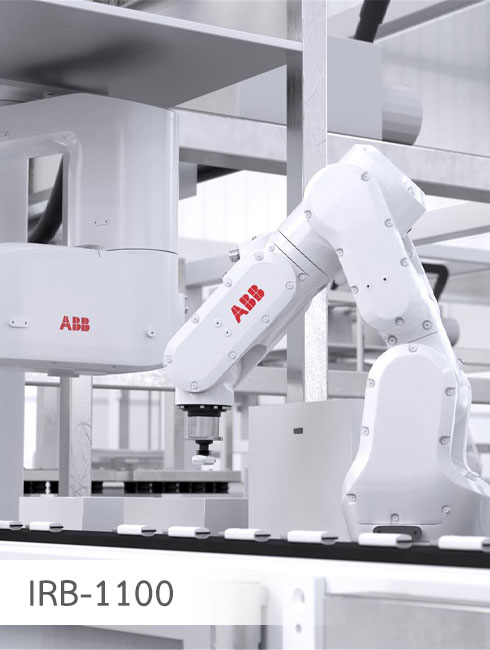 Key benefits:

✓

Offers 35% faster cycle times for increased productivity

✓

10% smaller footprint and over 20% weight reduction for easy installation

✓

The highest payload for a robot of its class

✓

Equipped with up to 16 I/O for more sophisticated/complex applications
Main applications:

✓

Assembly & Testing

✓

Loading & Unloading

✓

Screw driving

✓

Rubber insertion

✓

Polishing, grinding, buffing, deburring and sanding