In view of the growing complexity of shapes and functions, the scanning, analysis andinspection tasks for small parts are fast gaining importance. Therefore, GOM has developed  the ATOS Core which is optimized

for the3D measurement of small to medium-sized components such as ceramic cores,cast and plastic parts. The 3D scanner is used in development, quality assurance and production to reduce time and costs. Main applications are 3D inspection, reverse engineering and rapid manufacturing.
Find out more about how the 3D scanner is used on the ATOS Core Microsite.
One Core and three solutions
Essential Line
The Essential Line is for applications, such as reverse engineering or rapid prototyping,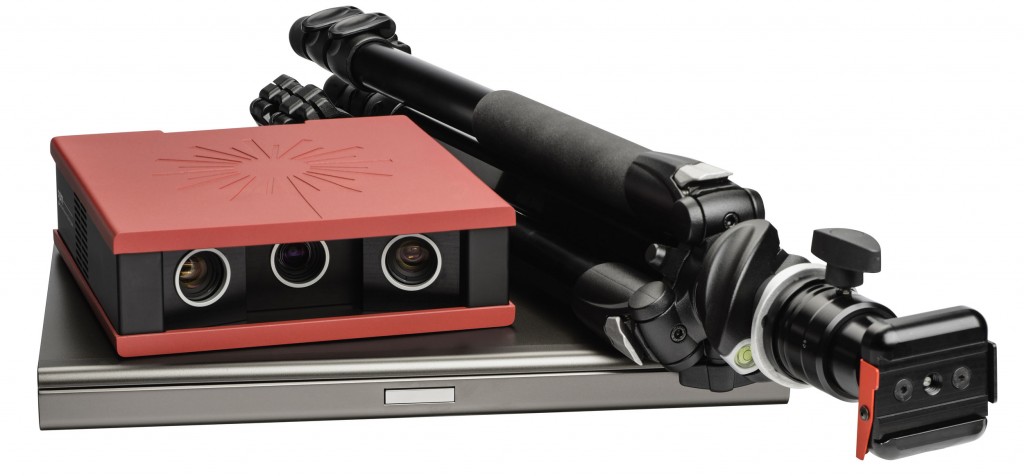 which requires 3D scanning without the advanced inspection functionality. It is an advantage for those who want to benefit from GOM quality, or enter into the world of 3D scanning, but just need the necessities. The package consists of the ATOS Core sensor, GOM Scan software, an image processing computer, and accessories. GOM Scan software is intuitive and easy to use. It seamlessly integrates with the ATOS Core sensor to deliver high quality 3D polygon meshes in STL format with 2M or 5M sensor drivers. It is a manually operated system that includes an industrial studio stand, tripod or desktop configuration. If project requirements progress, simply upgrade to the Professional Line at any time.
Professional Line
The Professional Line tackles complex metrology applications. Thanks to hot-plugging

functionality the sensor head can be switched quickly depending on resolution requirements and object dimensions. The Professional Line encompasses all the Essential Line hardware but benefits from ATOS Professional, a software solution that boasts numerous innovative features and functions as well as a proven global track record. Functions include Triple Scan, polygon mesh editing, inspection, reporting, Teaching by Doing, scripting, back and selective projection, Motion Replay or dynamic referencing for touch probes, tracking or adapter applications. Additionally, ATOS Professional enables the simple realization of photogrammetry for global referencing as well as automation using rotation tables. ATOS Core can be used in conjunction with ATOS Triple Scan or ATOS Compact Scan to provide an additional measurement volume.
Kinematics Line
The Kinematics Line is a fully automated solution for small objects designed to increase throughput, productivity, and repeatability for industrial quality control processes. In addition to the Professional Line hardware, the Kinematics Line is available with ATOS ScanBox including industrial robot. Scanning processes are managed via ATOS Professional software. The Kinematics Line also comes with Virtual Measuring Room (VMR), an enhanced software module which allows users to build a virtual environment to create automation routines offline and online in an easy to use platform. The use of ATOS Plus with fully integrated photogrammetry for reference point detection is also possible.