The ATOS Core is a mini-sized precision grade metrology powerhouse. This optimal scanner measures millions of accurate points per quick scan.It is used to take 3D measurements of small and medium-sized objects, such as ceramic cores, cast parts or plastic parts. The sensor is also vital for several measuring tasks – from simple 3D scans to fully automated measuring and inspection processes.
Where ATOS is used
ATOS is used in the automotive, aviation, aerospace and consumer goods industries, their suppliers as well as research institutions and universities.
Quality Control and Reverse Engineering
ATOS Core is the specialist for the three-dimensional measurement of small components up to 500 millimeters in size. The sensor forms the basis for a diverse range of measuring tasks – from simple 3D scanning to fully automated measurement and inspection processes. The ATOS Core is used for the three-dimensional measurement of small and medium-sized objects such as ceramic cores and cast or plastic parts. To capture also large objects of several meters in optimal workflows, the ATOS Core can be easily combined with digital photogrammetry of GOM's optical 3D coordinate measuring machine TRITOP.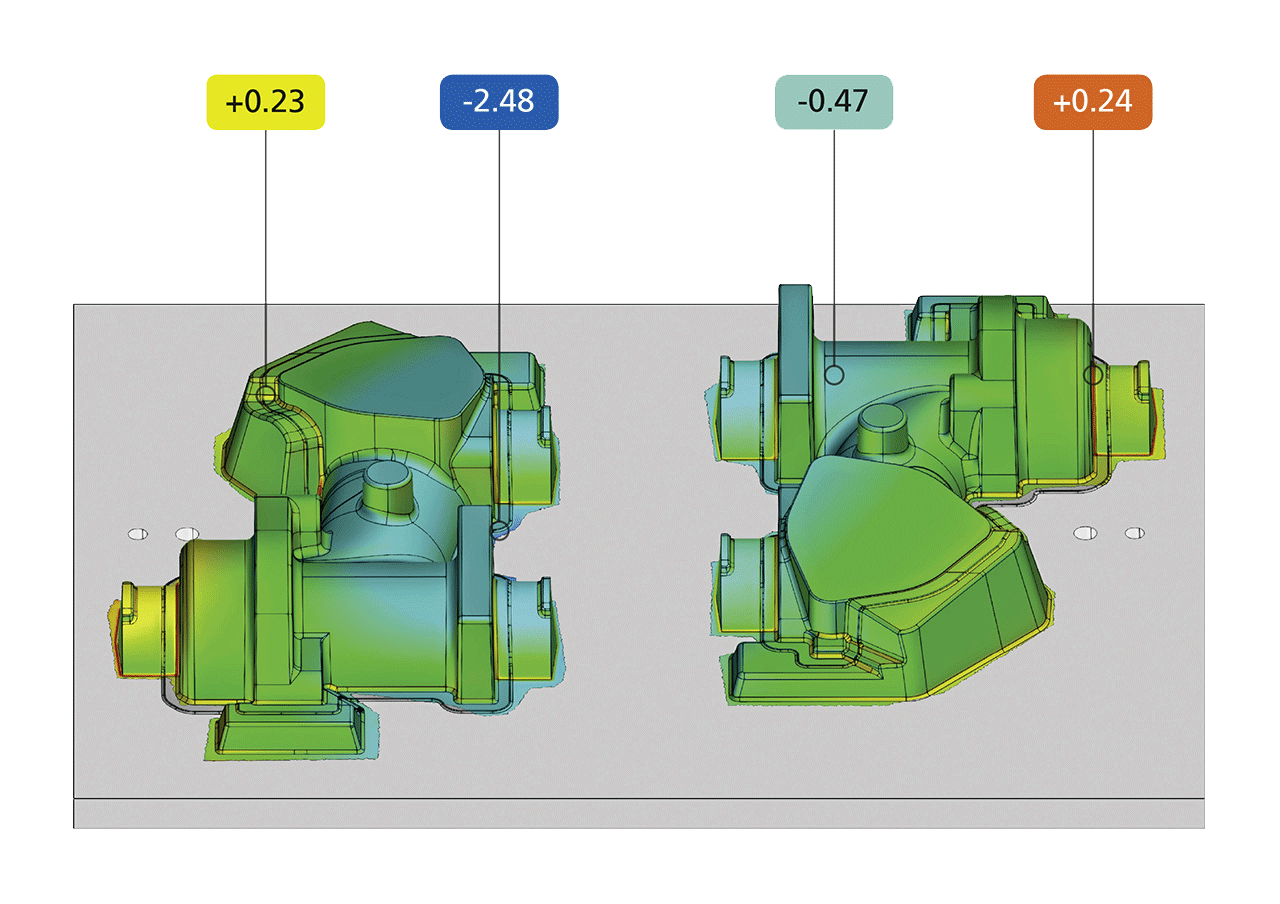 Essential Line
The ATOS Core Essential Line with the GOM Scan software is designed for simple scanning tasks. Its focus is on 3D scans of high data quality for applications such as reverse engineering or rapid prototyping.
The GOM Scan software is an easy-to-use measurement software for intuitive operation that controls the ATOS Core sensor and at the same time processes the recorded 3D surface data to high-quality 3D meshes and provides it in STL format. An upgrade to the Professional or Kinematics Line is possible at any time if the requirements or measuring tasks change.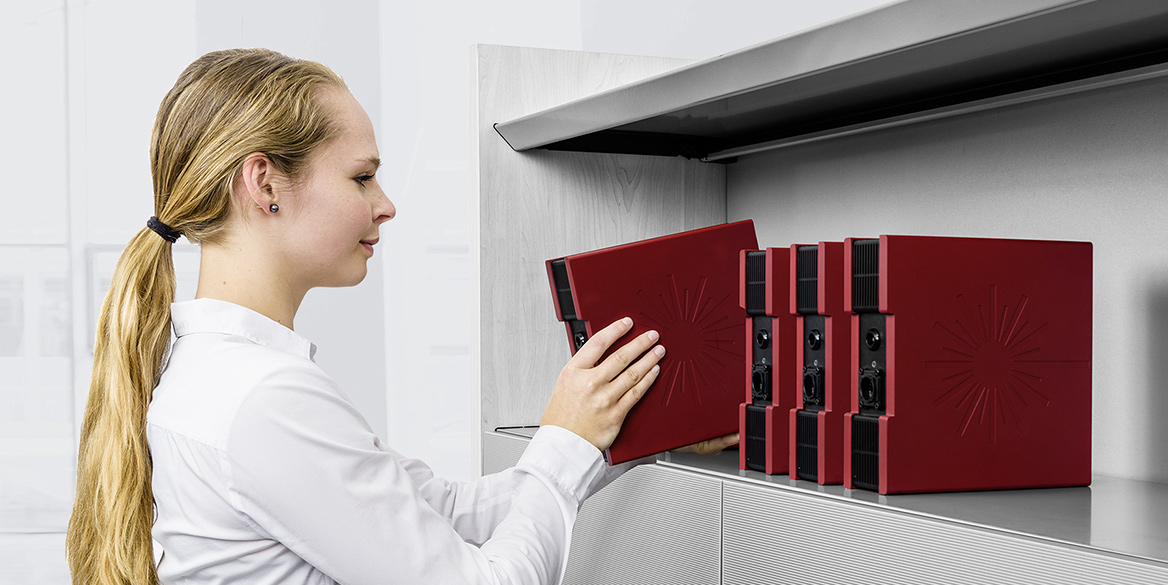 Professional Line
The ATOS Core Professional Line is available for comprehensive shape and dimension analysis. Parametric inspection can be used to completely trace and link all actions and analysis steps in the software. Further functions include selective projection and back projection as well as dynamic referencing for tracking, touch probe and adapter applications.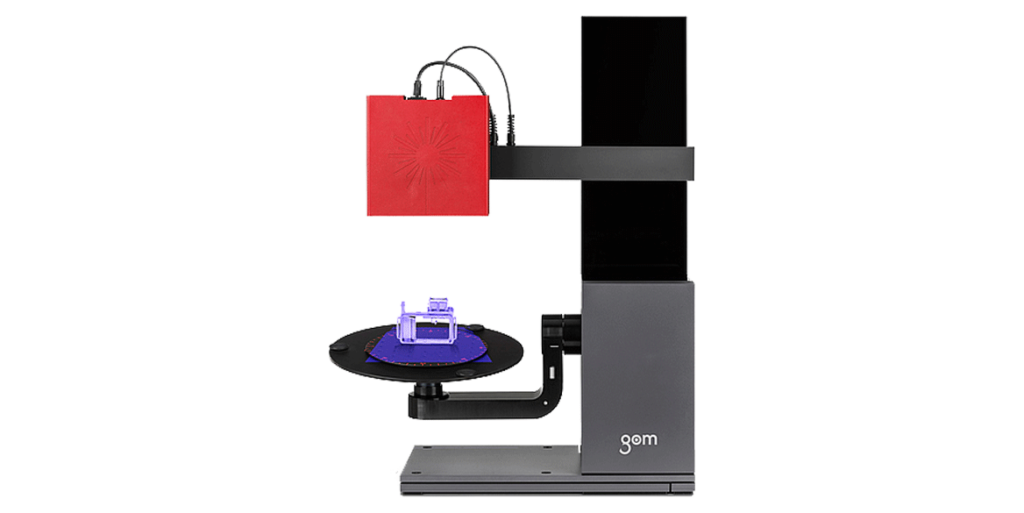 ATOS ScanPort
GOM has developed an optical desktop scanner for the measurement and inspection of small components. Recurring measuring tasks in particular are simplified with the fully automated rotation, swivel and linear axes. The movements can be recorded with the Motion Replay software functionality – without the need for prior programming. Thus, when users need to measure similar parts, these measuring procedures are simply called up.
Kinematics Line
The ATOS Core Kinematics Line is for the automated measurement and inspection of small components. The robot-guided sensor is integrated in the ready-to-use ATOS ScanBox measuring cell, thus enabling efficient quality control in the production process. The ATOS ScanBox is an optical 3D measuring machine for fully automated 3D digitizing and inspection. It combines optimized industrial components, mobility and highest safety in one device.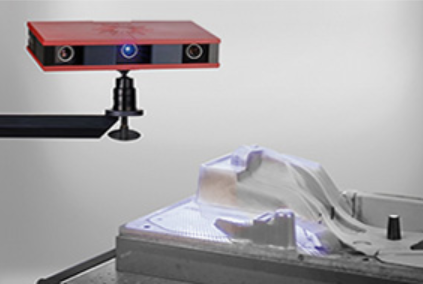 ATOS Core shortens the measuring and inspection times in sand, pressure and precision casting as well as in the forging industry.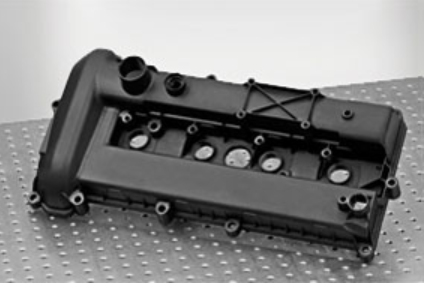 ATOS Core accelerates nearly all areas of injection, thermoplastic, and blow molding process chains.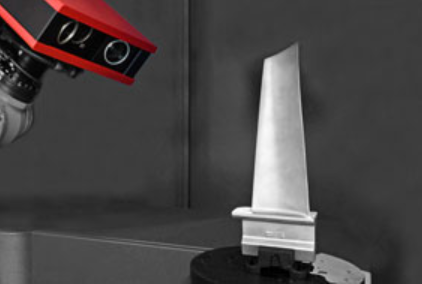 ATOS Core helps manufacturers and suppliers of turbine blades create components ready for series production.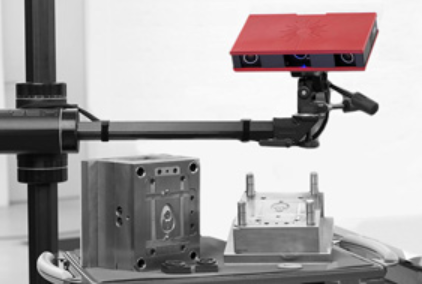 Based on the full-surface measurement data of ATOS, tool corrections can be implemented quickly and reliably.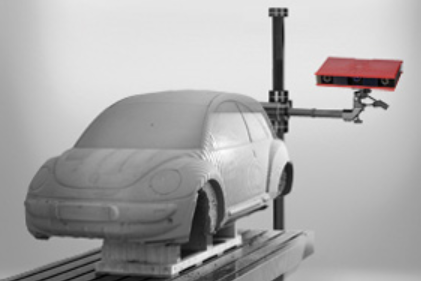 ATOS is employed for the quick and precise scanning of model geometries. The measurement data form the basis for reverse engineering.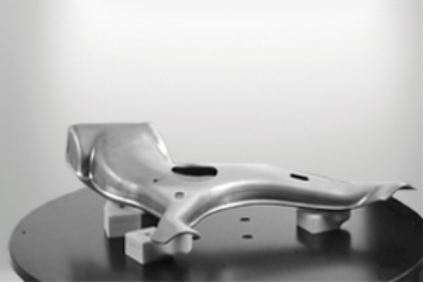 ATOS is an established tool for the measurement and inspection of sheet metal.